Adda's innovative, restorative VOGA™ voiceyoga warmups CD: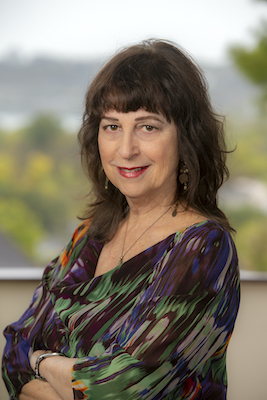 Adda's Instructional CD: VOGA™ Daily Warm-ups in 9 minutes or less! In this CD, you get 64 minutes of my guided instruction, including a special 10 minute guided meditation for your breathing and release of tensions. Used by singers, speakers, teachers and students. No special musical training needed.
REVIEWS

"I've just tried the VOGA Daily Warmups CD, and it was wonderful! I was surprised at how deeply and quickly my whole being just opened up. And this was just the first use!" Alok Narayana,singer and therapist, Cincinnati, Ohio.
"With Adda's VoiceYoga methods, I was able to complete my training as a speaker, and sing in front of hundreds of people with great success…I've received tremendous value from the VoiceYoga CD and the voice coaching sessions. Her VoiceYoga CD has enabled me to do warm-ups daily, and my overall breathing capacity and my cardiovascular strength have improved considerably." Michael Low, computer consultant, Los Angeles
"Since working with Adda, my voice has quickly taken on a new, richer timber. My range has increased, and projection isn't as big a problem as it once was. I also use her VoiceYoga CD." Paul Marshal, Actor, Los Angeles
Voice Yoga from Adda Shur.
Adda Shur's CD album: "Improvisations on Sacred Chants"
These 8 improvisations based on Hebrew and Hindu chants, showcase Adda's shimmering vocal colors and musicality, along with the brilliant talent of her brother, Grammy-Award winning composer, Itaal Shur, providing instrumental accompaniment. Recorded in 2007 at Boom Boom Studios in New York City, live and un-cut.
Vocal and instrumental music for healing, relaxation, hatha yoga, or meditation.
About the Album: Interview with Adda, Feb. 24, 2019 – WVXU.ORG, 91.7 FM Radio, Cincinnati:
http://www.wvxu.org/post/local-singer-voice-teacher-ahdda-shur-records-her-sacred-chants-compositions
REVIEWS

"Thank you so much for the new CD. It is extraordinary, as is your singing and the accompaniment by Itaal" Cantor Raymond Smolover
With performances spanning opera, musical theater, and world music, singing both soprano and mezzo-soprano repertoire, critics have hailed Adda Shur as, a "first rate artist with a fabulous voice," "passionate and believable" and a "consummate musician".
As an Opera Soloist she performed internationally with such opera companies as the New Israeli Opera, Tel Aviv, the Zurich Opera, Switzerland, Long Beach Opera, Deutsche Opera Berlin, and appeared as Concert Soloist with the Israel Philharmonic, San Antonio Symphony, and Rannana Symphionette. She has performed with such noted opera stars Thomas Hampson, Barbara Bonney, the late Gosta Windbergh, Francisco Araiza, Faith Esham, and acclaimed directors such as David Alden and the late Jean Pierre Ponnelle and conductors such as Nikolaus Harnoncourt, Asher Fisch, and Ralf Weikert.
Some of her roles include: Carmen, Baba The Turk (The Rake's Progress), Prinz Orlofsky (Die Fledermaus), Hansel (Hansel and Gretal), The Beggar Woman (Sweeney Todd), Dritte Dame (Die Zauberflote), Fosca (Fosca – American Premiere, by Gomes), Beppe (L'Amico Fritz), the triple role of Malinka/Etherea/Kunka (Excursions of Mr. Broucek, by Janacek), Tatyana sung in English (Eugene Onegin), Rosalia (West Side Story), Hippolita (Midsummer Night's Dream), Mother Larina sung in Russian, (Evegney Onegin) and Zulma (L'Italiana in Algeri). As concert soloist, she has performed in works by Manuel De Falla, Darius Milhaud, Leonard Bernstein, Charles Davidson, Bonia Shur, and Marc Lavry, and has produced and directed Israeli and Jewish Art music.
Cantorial Soloist in Synagogues and other organizations: Soloist in concerts and recordings of original Jewish Music of her late father, Bonia Shur, composer of Jewish Synagogue music and Professor Emeritus of Liturgical Arts at The Hebrew Union College (HUC), Cincinnati, Ohio.
In Crossover, she has collaborated with Itaal Shur, winner of two Grammy Awards, and sang vocals in his "Divine Intervention" from the Aural Exciter Dance Album. Her solo album "Improvisations on Sacred Chant" with instrumental accompaniment by Itaal Shur, features Adda singing live improvisations based on Hebrew and Hindu melodies, with Adda singing in Hebrew, Sanskrit and English.
Adda Shur, mezzo-soprano sings the aria of Princesse de Bouillon, "Acerba Volutta" from the 2nd act of Cilea's opera, "Adriana Lecouvreur" Fall, 2014.
---
Adda has produced, directed and performed in chamber recitals and multi-media concerts in Europe, Israel and America featuring music by Israeli and Jewish composers. She has a collection of music written by leading 20th century Israeli and Jewish Composers, including that of her late father, BONIA SHUR. As a Cantorial Soloist, Adda has sung in concerts and High Holy Days in major Synagogues across America. Her innovative recital: "Music and Songs from the Camps and Theresienstadt" is often replayed on Israel's National Classical Music Radio Station, Kol Yisrael, on Holocaust Memorial Day.

Adda's first book for women singers "Sopranos Are Not Pianos – How vocal magic happens for women singers" will be published by the Aaron Group. Adda has now over 100 published articles as a free-lance music critic. She writes about Los Angeles' Classical Music on www.examiner.com. Check out her reviews, classical music news and exclusive interviews with local and international musical personalities.